Jennifer Aniston Was Once Badly Humiliated On A Talk Show Before 'Friends' Happened & Asked If She Would Pose N*ked For Playboy While Getting Asked About Her V*rginity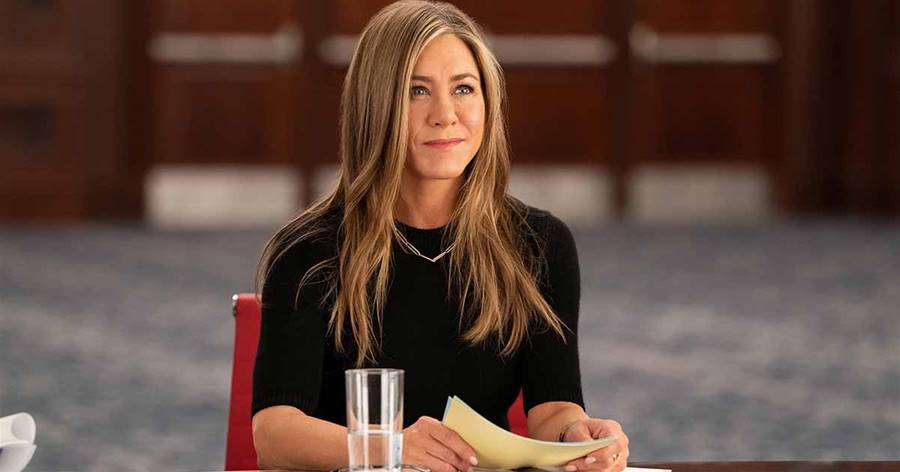 Jennifer Aniston, before making it big with Friends and before dating and getting married to Brad Pitt, took up meagre jobs like being a spokesperson for a weight loss company. Thanks to this, she once appeared on The Howard Stern Show in 1989 but things soon went south as the host Howard Stern just could not stop flirting with a young Anniston at the time. Scroll down to know what exactly happened between at the show.
Jennifer Aniston, on the work front, was recently seen in part two of Netflix's Murder Mystery along with her close friend Adam Sandler in the lead. On the personal front, the actress keeps her fans entertained with her Instagram updates.
Circling back to Jennifer Aniston's appearance on The Howard Stern Show, according to News.com.au, the actress was all of 20 when she got an opportunity to sit and talk with Howard Stern. During the interview, a young and Aniston spoke about her showbiz career saying, "I did a show at the Public Theater. I've only been in it [acting] a year professionally." To this, Stern replied, "Oh, you need help with your career honey … you're never gonna get anywhere," He then teases Aniston saying, "15 pounds" referring to the weight loss plan adding, "But your breasts are so full!" Aniston says, "No they're not, I've lost them completely." The TV star tries to bring her father into the conversation to which Stern says, "Enough about your father. Did you ever bark s*xually? When did you lose your v*rginty?"
If this was not enough, the inappropriate questions continued as Howard Stern then asks the Friends star, "Would you ever do a n*ked layout in Playboy?" "Nope," she replies to which he presses the matter further, "Would you ever pose n*ked in my office if I sketched you?"
Jennifer Aniston politely declines his questions to which Stern quips, "My god…She also has a very sensual pout…there is a chipmunk in my undies."
While trying to wrap up the interview, Stern's co-host reminds him that they haven't asked what their prey's name is. "Who cares," says Stern adding, "So I know what name to scream out tonight when my pants are around my ankles? "Can I give you a name? Kari … What's your name?"
Aniston politely replies, "Jennifer." Now, that's a different story that the actress did almost bare it all for different cover magazines later.